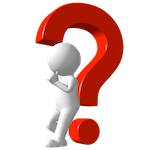 Frequently Asked Elopement  Questions
Please Note the following for the Coronado Dunes Location
This is a public beach and not a private ceremony venue.
Beach/sand/park can not be reserved ahead of time.
Amount of Guests: 7 Guests (no exceptions)
Access to the beach at this location is NOT handicapped accessible.
No pets are permitted at this part of the Coronado beach.
---
Frequently Asked Elopement Questions
With so many elopement services to chose from, why Elope to Coronado? One of the top elopement questions we receive! Beware of wedding or elopement services making unsubstantiated claims. ANYONE can say they've been performing weddings in San Diego for generations. Some create their own emblems proclaiming they are the BEST, the BIGGEST, the OLDEST or MOST TRUSTED. Those claims don't mean a thing without an objective, 3rd party accreditation or governance to back them up or actually issued these honors to them!  Do your homework; check reviews on Wedding Wire, Yelp and others before you decide who to trust with your most important day!
Check our ratings with Yelp and then, compare our ratings and reviews with the other services.
Can you give any advice that will help? Our best piece of advice is this; This is an elopement! Throw away any of the formalities of a wedding. There is nothing to plan other than transportation, lodging if needed and most importantly, obtaining your marriage license. There is no processional, recessional, bridal escort, giving away or ceremony music. Really, it's that easy. Remember, an elopement is running away with your beloved to make it easy and you can make it and it should be, stress-free. Plus, after a repeat-after-me set of vows based on the type of ceremony you will be given the opportunity to speak openly if desired.
Do you offer a Military Discount? Another of the top elopement questions! Yes, we offer Military discounts everyday!

Can we have chairs and an altar? No, that would not be an elopement, this would then simply become a small wedding and everything changes in style, presentation, etc.. We still offer full wedding service however, not through Elope to San Diego and none of the vendors offer elopement specials. Full service Weddings, large or small, can be booked through our website at Vows From The Heart.

Can we play music from a smartphone, bluetooth speaker or the like? No, as this is an elopement and there is no processional or recessional to walk in or out from and more importantly, it's very difficult as it is to to talk with wind, waves and people; adding music would only make this worse.
Do I have to get my license in California? Yes! Do not bring a license from another State, it is not valid in California. You may obtain a Marriage License from any County in the State and bring it with you. Your license is valid for 90 days from the date of issuance.

May I have my family and friends at the elopement? You may have 7 guests (Maximum). There are other services in the area that may allow for more guests however, we limit out group to 10 total.
Do I get to choose the location? Our elopement ceremonies are performed at the Coronado Dunes on Central Beach with the historic Hotel del Coronado as your backdrop (This allows for more privacy for the ceremony). Your photographer can then take you off for formal photos on the waterline or rocks… In addition, we can join you at your Hotel or Vacation home on the Island.
Do we meet prior? This is an elopement, there are no meetings, interviews, ceremony reviews, etc.  We're the simplicity of a courthouse ceremony but with a much prettier view!
Are you available for a rehearsal? This is an elopement and there is no rehearsal as there is nothing to rehearse.

Can we review or write our own ceremony? No, and this would not be an elopement. Remember, the concept of Elope to San Diego is to make your elopement special at a beautiful location rather than the courthouse. Although we do offer our couples the opportunity to speak their own vows during the ceremony if desired, and also include one of the two acts of celebration listed and offered, there is no written ceremony to review or edit.
Do you work with coordinators? As this is an elopement there would be no need to hire or work with a coordinator. If so, you would just be having a small wedding. If you have one already, that's okay however, they would not be needed at the ceremony site for any reason and would be better served for your plans before or after. We do not work with coordinators nor do we book third party for elopements simply because there is nothing to coordinate with the ceremony!
In addition… We only work with couples directly and do not allow wedding services to have an additional fee added to ours and do not participate in any "package" deals or offers with coordinators.  Remember, we are here to serve and save you money!

Do I have to use your vendors for photography, etc? Not at all however, we do highly recommend you at least look at the services the Elope to San Diego photographers offer if you are in need. They have all agreed to offer their services at a major discount to Elope to San Diego couples. Also, If you are using a photographer NOT associated with Elope to San Diego, there are some restrictions and they should know these before you hire them.

What if I have to cancel the date and time? The retainer is non-refundable and non-transferable to another date, time or location. You will have to agree to this numerous times during the booking process so there is never a misunderstanding of the terms; non-refundable and non-transferable.

What if it rains? The ceremony must go on! We provide a large three person umbrella in case of showers or rain. Remember, it's good luck if it rains on your special day! If you secure another location in the same area, simply let us know and we will try and do our best to accommodate your new request of arrangements.
Do you get the permits for us if we need one? As of October 2020, a permit is still not needed for a small gathering (like our elopements) at our designated Coronado Island location.

Can we include our children? Yes, of course and it brings such a wonderful element to your ceremony. Reading and acts of celebration can be added, at NO additional charge to help them share in the magic of your day!

---
If you have any additional elopement questions, just let us know!