Elopement Day of Tips… Here are a few tips to help make your elopement less stressful…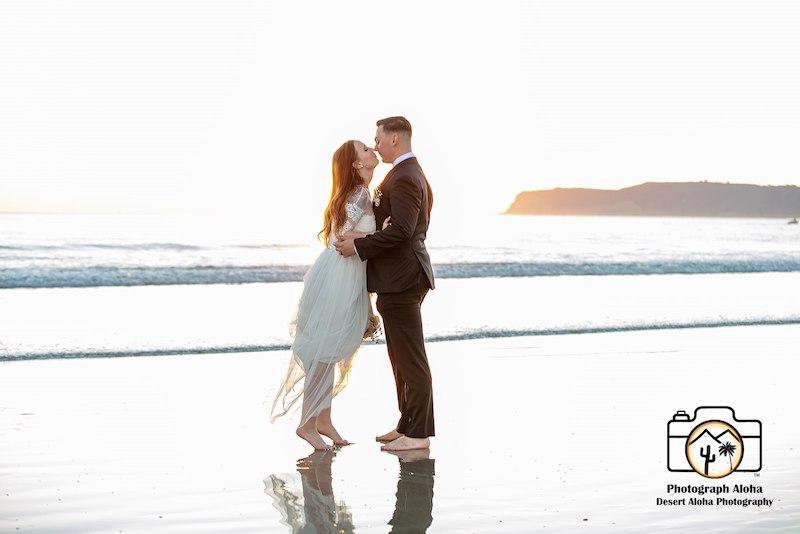 Wear flats!
Dress before arriving.
Be Flexible on ceremony location.
It's a public beach, expect an audience.
No Handicap Access to Coronado Dunes.
Be on time, plan ahead for traffic and parking issues.
No Pets permitted on this part of Coronado Central Beach.
So, you don't want a big wedding, and you want to elope. That's Awesome!  But if you're feeling unsure about how your family or friends may react to the news, don't worry. ? Although it may seem challenging to provide eloping tips for such circumstances in reality, the answer is simple – don't keep it a secret from them just because you think they'll be disappointed. You're going off to get married to the person you love! Happiness is contagious, so don't be afraid to celebrate your choice. You might find that the very people you love most will most likely shower you with love and support. The great idea is to come back bearing a few photos from your day so that you can show them just how incredibly perfect the day was for you and your partner. It's hard to argue with two people who've got stars in their eyes!
Unkle Papa, lead photographer from Photograph Aloha summed it up best when sharing a recent couple's experience. "My couple planned everything, just the two of them, travel, accommodations at the Glorietta Bay Inn on Coronado Island, dinner reservations, marriage license appointment with the county clerk and the ceremony, just the two of them at sunset on the Coronado Beach! They booked the photography package and when they returned home, they had planned their surprise "Elopement Reception" for a month later and shared an evening with family and friends, food and drink and a slideshow of their ceremony and formal sunset photos walking along the beach!… Amazing!"